Welcome
Encounters provides professional planning, consulting and coordination of weddings, corporate and special events
"Thank you for holding my hand and guiding me through this crazy process. I could not have done this without you!"
Julie & Amar
DIY
Support
Planning a wedding on your own?
We can help!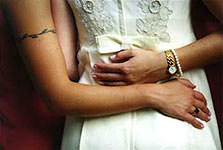 Encounters provides professional wedding consulting geared towards do-it-yourself weddings. Our DIY assistance will provide you with the same resources, knowledge and expertise offered with our more extensive planning services.