Welcome
Encounters provides professional planning, consulting and coordination of weddings, corporate and special events
"From the start, I've been so impressed with your work ethic and your passion for making beautiful events. I wholeheartedly trusted you with the most important event of my life and you never failed me."
Sara
DIY
Support
Planning a wedding on your own?
We can help!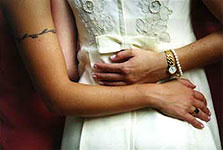 Encounters provides professional wedding consulting geared towards do-it-yourself weddings. Our DIY assistance will provide you with the same resources, knowledge and expertise offered with our more extensive planning services.