Encounters Cares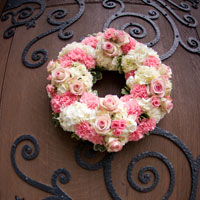 We enjoy meeting new people, take pleasure in the happiness of others
and are devoted to the success of our efforts.
We are equally as passionate about our enthusiasm and dedication to
coordinating support for our community and the world around us.
When you contract Encounters for "full service" planning, we will
donate $50 to the charity of your choice.
Be sure to check back frequently, as we will be updating our community
support programs and posting links to our client's favorite charities.